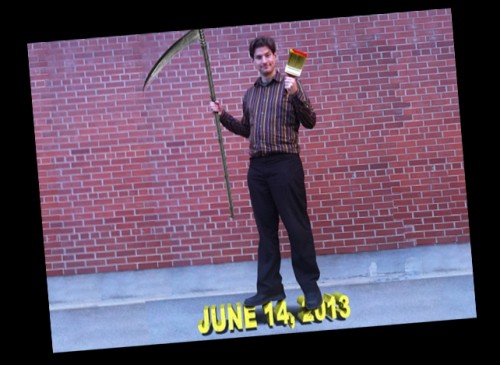 June 14, 2013 –  Ryan 'Asylum' Pilling is a highly respected  comedy magician – and author of "Finding the Funny".
For our upcoming June 14 show, Ryan explores the art of seance magic, contacting the dead, and the wacky frauds of the psychic world.
This will be Ryan Pilling's 4th appearance on Brush With Death!